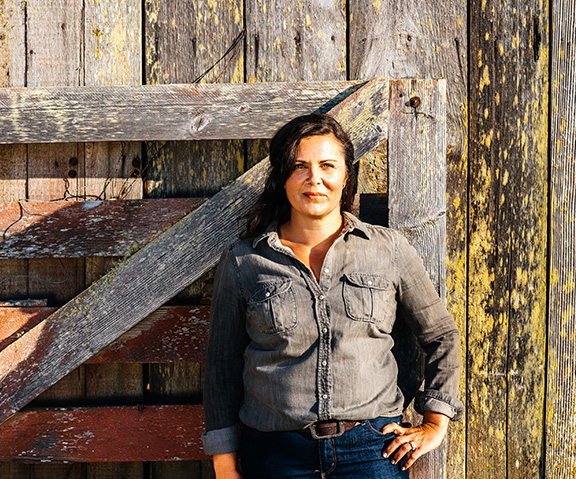 Sarah Wuethrich
Winemaker
"There is a wildness about Anderson Valley. It's still very untouched, rural, with a small-town feel. The future of Anderson Valley is limitless in my mind."
Maggy Hawk Winemaker Sarah Wuethrich grew up in Cupertino, California, and arrived at the University of California at Davis intending to be an atmospheric science major. When she needed a few extra credits for her first semester, her father – a hobby winemaker – suggested she take an enology class, and the rest is history.
After graduating with her Viticulture and Enology degree in 2001, Sarah made her way to Sonoma County and honed her technical skills for several years at St. Francis and Lambert Bridge. When she and her best friend were invited to co-found a new wine label for Naked Wines, she jumped at the chance and spent several years making wine from lesser-known Portuguese varieties grown in small, forgotten California vineyards. In 2010, Sarah made the fateful decision to join Copain Wines as Assistant Winemaker, working closely with co-founder and winemaker Wells Guthrie. It was there that she fell in love with Anderson Valley and the incredible grace of its cool-climate wines.
Over the next seven years, Sarah immersed herself in the world of hands-off, European-style winemaking to showcase the diverse natural beauty of Anderson Valley fruit. She learned the secrets of the foggy Deep End vine rows and gained a deft touch crafting Chardonnay and Pinot Noir with lower alcohol, higher acid, and uniquely Anderson Valley character. In 2017, Sarah's passion and expertise with Anderson Valley made her the natural choice to take over as Winemaker for the brand later that year.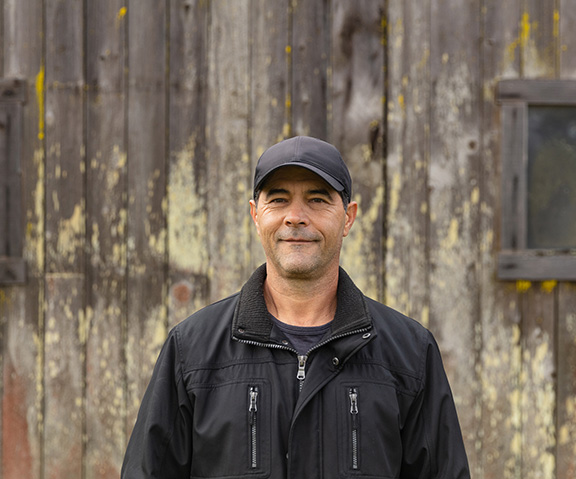 Mario Espinoza
Vineyard Manager, Maggy Hawk
Mario Espinoza was born and raised in Michoacan, Mexico, surrounded by his parents, 5 brothers and a sister. His father worked in the logging industry, and moved the entire family to Anderson Valley from Mexico in the late 1970's.
Mario grew up in the small town of Boonville. After a brief time back in Mexico to attend high school, Mario returned to the Anderson Valley and was in search of a summer job. He ended up taking a job at the esteemed Ferrington Vineyard, where he worked on the vineyard team for three years tending to Sauvignon Blanc, Cabernet Sauvignon, Pinot Noir, Riesling and Chardonnay.
In 2001, after having gained many years of experience in the valley and with several of the Jackson Family Wines vineyards, he was recruited back to the team, this time as a Vineyard Supervisor with responsibilities to oversee all Anderson Valley vineyards. One of his first projects in this role was to help plant the newly formed Maggy Hawk Vineyard followed by the Skycrest Vineyard. He was instrumental in the development of these two vineyards that showcase high elevation Chardonnay diverse Pinot Noir.
The Maggy Hawk Vineyard is near and dear to Mario's heart. When asked what he loves most about Maggy Hawk, he says "the views and the surrounding environment are beautiful… and it has the best weather." Mario's wish is to keep the original vines at the Maggy Hawk Vineyard as long as possible.
Having grown up in Anderson Valley, Mario has seen a lot of change. "This used to be a small, quiet little town. But now it feels happier, there's more life here."
Of the wines in the Maggy Hawk line-up, Mario enjoys the Unforgettable Pinot Noir. When not drinking the Unforgettable, you'll find him sipping a cold beer from the Anderson Valley Brewing Company.